CEO and board member since 2016. Co-founder
Born: 1974
Background: Claus earned his PhD in Physiology and Biophysics from Aarhus University in 2008 and has been engaged in both basic and applied research with an emphasis on structural biology and function of membrane proteins ever since. Furthermore, Dr. Olesen has been in involved in numerous drug development projects in both academic and industrial collaborations with both soluble and membrane protein targets. He is the author of a number of articles including two first authorship articles in Science and Nature. He is the co-founder of Pcovery ApS (2009) an antifungal Biotech situated in Copenhagen and NMD Pharma (2015) a biotech company focused on the development of new treatments for neuromuscular disorders. He is the coordinator of the Business Research Manager program at the faculty of Health at Aarhus University aimed at establishing more collaboration between the research at the university and pharmaceutical industry. He is former professional sailor having competed in the Americas Cup for Sweden in 2003 and participating in two Olympics representing Denmark (2004 & 2012)
Holdings in the company: Claus holds 977,438 shares in the Company.
Warrants: 533,677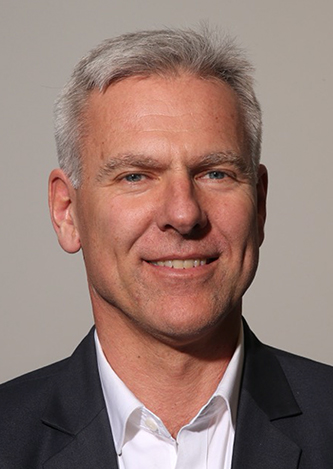 Born: 1964
Background: Torgeir has extensive experience from the financial industry in Norway. Prior to joining Initiator Pharma he worked as a financial analyst with several Scandinavian investment banks, including ABG Sundal Collier, Handelsbanken Markets, Norden Equity and has been involved in a number of early stage pharmaceutical and biotechnology start ups. He holds a MSc from Norges Handelshøyskole (Norway) and a PhD from UC Berkeley.
Holdings in the company: Torgeir holds 279,948 shares in the Company.
Warrants: 306,308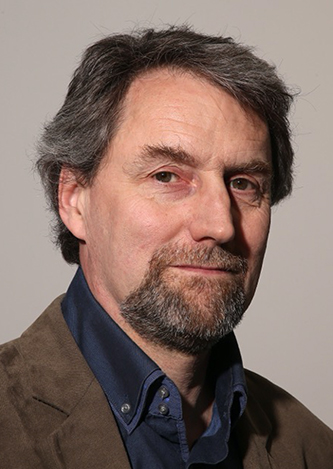 Chief Scientific Officer since 2016. Co-founder.
Born: 1963
Background: Ulf (MD., PhD) is trained as a medical doctor from Aarhus University and earned his PhD in physiology from Complutense University, Madrid, Spain in 1994. He became Professor of Pharmacology at Aarhus University in 2005 and head of Department of Pharmacology from 2006-2011. In collaboration with Dr. Inigo Saenz de Tejada, Ulf Simonsen was the first to investigate the function of the smallest arteries in the penis (the "helicine" arteries), and since then he has been an active member of the European Society of Sexual Medicine, and Committee of World Health Organisation's consultations on erectile dysfunction. The research group of Professor Ulf Simonsen has ample experience in preclinical models for erectile dysfunction and cardiovascular disease from cell to man, and the research group also participates in clinical studies. Author or co-author on more than 155 peer reviewed papers in international journals, several book chapters, and a couple of patents.
Holdings in the company: Ulf holds 600,802 shares in the Company.
Warrants:  185,917
Chief Development Officer since 2016. Co-founder.
Born: 1968
Background: Mikael has worked in the pharmaceutical area for close to 20 years within different major pharmaceutical companies including Novartis Pharma, Basel, Switzerland, Novo Nordisk, as well as at the U.S. Food and Drug Administration. He is co-founder of the Biotech company OSI Prosidion Ltd, Oxford, UK where he acted as the VP of Development for more than three years bringing several drug candidates from Research to clinical Phase IIa. He has functioned as Chief Development Officer in the German biotech, Probiodrug AG as well as Chief Scientific Officer and Head of R&D in Bridge BioResearch, a UK/Danish based biotech. He co-founded the Danish biotech company Sound Biotech as well as, Concit Pharma (Contera Pharma) and Conrig Pharma. Contera Pharma acquired by Bukwang Pharm. Co., Ltd 2014. He is an experienced Clinical Pharmacologist where he was responsible for planning and conduction of Phase I/II activities (clinical development plans and trials) as well as he has managed several projects through the regulatory pre-clinical and CMC phase leading to clinical activities. Recent roles at major pharmaceutical companies and biotech companies include Senior Clinical Pharmacologist, Clinical Pharmacologist, Head of Clinical Pharmacology, VP Development, Chief Development Officer and Chief Scientific Officer, where he managed departments organizing all the activities leading a drug from late Discovery to Phase I/II. In all the named positions he has focused on achieving early fast track drug development. He has taken numerous compounds from research/pre-clinical into Phase I/IIa and has been involved in several product filings as well as interactions with authorities from EMEA/CHMP, FDA and KIKO (Japan). Mikael Thomsen has two M. Sc. degrees (Pharmacy and Human Biology; from University of Pharmaceutical Sciences, Copenhagen and University of Copenhagen, Medical Faculty) and has a PhD in Pharmacology and Toxicology (University of Copenhagen and FDA site, Arkansas, US) and a degree in Pharmaceutical Medicine (ECPM, Basel, Switzerland). He is a member of several pharmaceutical societies and has authored or co-authored more than 50 publications/abstracts related to early drug development as well co-author of several patents.
Holdings in the company: Mikael holds 661,056 shares in the Company.
Warrants: 306,308